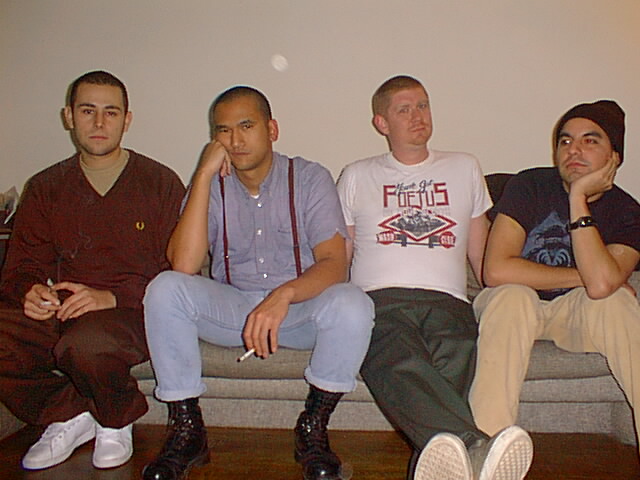 Q: Why did iamloved break up?
A: Ask around
iamloved broke up in 2004. we were the greatest. we were better than en vouge. but now we're all durin different thangs, girl. i am in a duo/band with my friend Pete (he plays drums) and we're called FAUXfoe you can see us by clicking here: http://www.fauxfoe.com we SUPRA CUTE! you can keep checking back here for updates on iamloved and the such because the offers are still rolling in, sweetie... movie deals, million dollar tv spots, biopic's, di-optics, GUYoptics....latino music awards... BET awards... you name it sweetness we got it.... i love you all....you all made iamloved what it was, is and what it will forever bee.... xoxoxo -JJ


CHECK OUT AN INTERVIEW OF MIZ JIMMY JASMINE IN THIS
CUTE ISSUE OF SAN FRANCISCO'S VERY OWN Y-FILES ZINE!!!!!!!!!







GET EM ALL ... THE FREAKSHOW COMPILATIONS ARE ALL OUT AND READY FOR YOU AND IAMLOVED IS ON EM ALL, MARY! SO IS:
(i recorded all the little funny in between the song tidbits, girl, and its CUTE) YOU CAN HEAR ALL YOUR FAVORITE BANDS AND RELIVE EVERY MOMENT OF YOUR GAUNTLET2 BATHROOM SCENES CLICK HERE TO BUY IT AT A DISCOUNT RATE FROM SPITSHINE RECORDS!!!!!!




can you remember WHY spidey is SO damn "happy"?

(click here)TO SEND LOVE LETTERS